A total of 10,000 people have enjoyed the "Gaudeix l'illa" (Enjoy the island) program of the Fundació Mallorca Turisme. An initiative of the Consell that distributed 3,175 vouchers among citizens to enjoy a hotel stay on the island. The program has been developed from July to December 2020 and has focused on inland tourism in Mallorca. An especially tough year for the tourism sector in the Balearic Islands. In this way, 26 hotel establishments have remained active during the low season.
Consell has received pictures from "Gaudeix l'illa" program.
Photos: Consell de Mallorca.
The "Gaudeix l'illa" initiative has allocated a total of 770,200 euros to participating hotels, agrotourism or aparthotels. The vouchers, which were for families of 4 and couples, have enabled 26 accommodations to operate during the winter. These have been distributed among the different regions of Mallorca. And, according to the Consell, economic activity has been generated in hotels, restaurants, complementary offerings and supplier services in the months of September, October, November and December. The "Enjoy the island" program has also involved, in some cases, incorporating personnel who were in ERTE and signing full-time contracts.
Open in low season
Some of the establishments benefiting from the "Gaudeix l'illa" program are considering, for the first time, opening in low season, according to the Consell. This way they could expand the offer to the local clientele, after verifying the good acceptance of the new measures and initiatives that they have taken these months.
"Enjoy the island" was born as a family vacation program for the groups that had been essential during the state of alarm. Framed in the Consell's Economic and Social Reactivation Plan, "Mallorca Reaccions".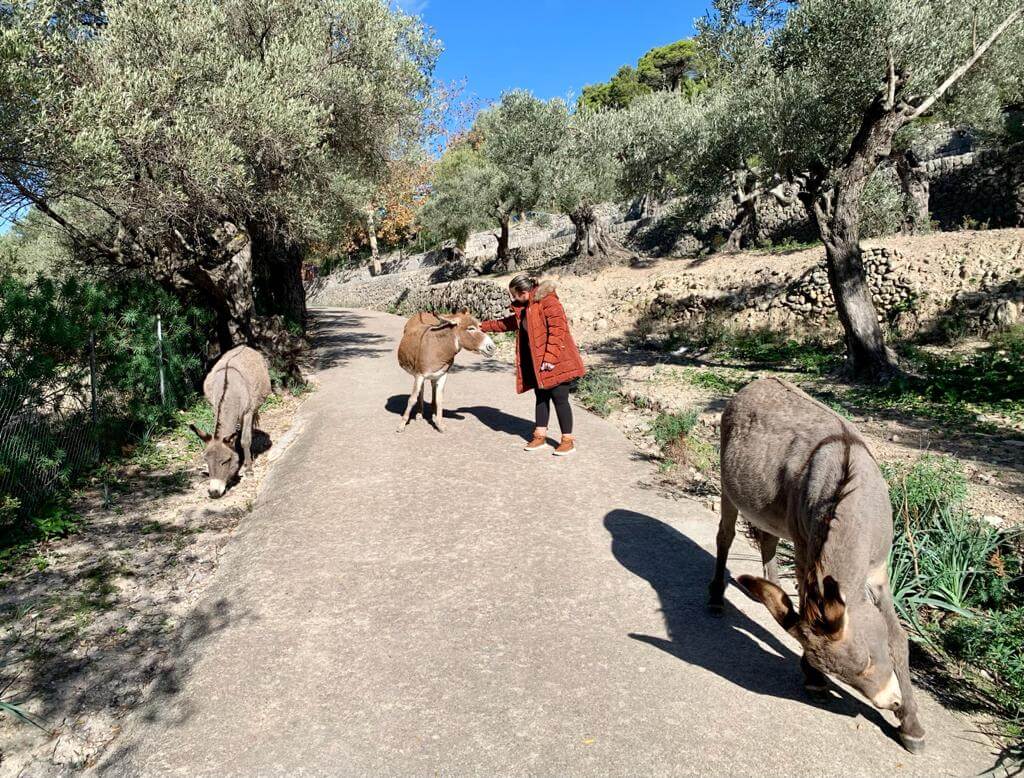 Hotels of the "Gaudeix l'illa" program
The benefited hotels that gave service until September 30 were BQ Can Picafort, Se Pequeno Bauló (Can Picafort), Alcudia Garden, Se Talaial (Cala d'Or), HYB Eurocalas (Calas de Mallorca), Morlans (Peguera), Marina Sóller and Hotel Samos (Magaluf), BRICK Palma, Hostel Ars Magna (Palma), Apartamentos Delfín (Can Pastilla), Hotel El Guía (Sóller), Hotel Son Sant Jordi (Pollença), Petit Hotel La Concha Soul (Peguera), Agrotourism Monnaber Nou (Campanet), Agroturismo Monnaber Viejo (Campanet), Petit Hotel Can Cota (Selva), Petit Hotel Curolla (Maria de la Salud), Agroturismo Sa Franquesa Vella (Vilafranca de Bonany), Es Convent de Ariany, Petit Hotel Ca Sa Madrina (Artà), Cases de Son Barbassa Hotels (Capdepera), Playa Mar Tourist Apartments (s'Illot), Can Canals Agrotourism (Campos), Siglos Hotel (Campos) and Pequeno San Miguel (Calonge).
Beneficiaries of stays in the "Gaudeix l'illa" program had to pay a symbolic amount of 50 euros at the hotel for all services included (bed and breakfast).