A boat from yesterday for current plans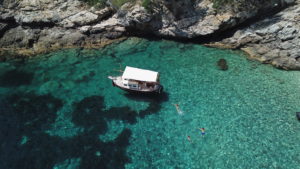 Outdoor leisure activities have become the first choice for those who are looking for fun but do not want to compromise on safety. With the arrival of the coronavirus and the heat, more and more people are choosing to rent recreational boats, an alternative that allows them to respect the safety distance and "very affordable for those who want to sail around Mallorca," says Pelayo Ruiz Quiñones, partner and founder of Blauxell Mallorca, a company specializing in the rental of llaüts.
In addition to the boats and sailboats, whose demand is registering a rise this summer, the llaüt represents an alternative for those who want to explore the coast for its stability. This typical boat, which reaches up to seven knots of speed, has nothing to envy to the motor boats: "has a cabin, kitchen, bathroom, plus extras such as music equipment, snorkeling, paddle surfing, etc..
A new experience within everyone's reach
It is not necessary to have a skipper's certificate to enjoy a day or a special holiday as a couple, with family and/or friends at sea. Blauxell Mallorca offers all its clients the services of a skipper. It also offers several experiences with prices ranging from 295 to 565 euros: sunset (2 and a half hours), midday departure (4 hours), day trip (8 hours) and day and night trip (24 hours). Depending on the weather, you can visit "spectacular coves such as Formentor, Cala Murta, Cala en Gossalba, Coll Baix, Cala Figuera and Ses Caletes", stresses the founder.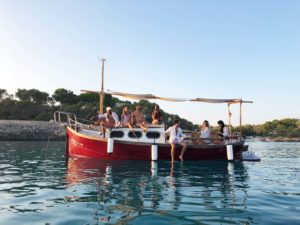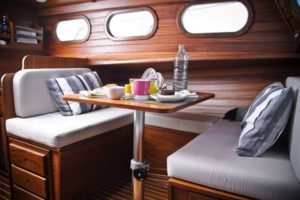 Photos: Blauxell Mallorca.