There are many bakeries and pastry shops in Palma where you can try typical local products. The traditional ensaïmadas compete with the classic robiols, panades or crespells to conquer the palate of those who pass by the windows of these tempting establishments.
An energetic breakfast in the early morning, a mid-morning snack to regain strength, a freshly baked bread to share with the family or a bite to celebrate good news. Any excuse is a good one to stop off at the city's oldest ovens. Above all, when you are sure that the speciality to be tasted is going to taste great.
Although over the years pastries have become more popular and typical local products can be found in many bakeries and cake shops, only a few establishments such as those mentioned below use traditional recipes to prepare these delicacies:
With more than 300 years behind it, this emblematic oven offers daily bread and all kinds of freshly baked sweets in a wood-fired oven of more than four metres in diameter. The street where it is located bears its name.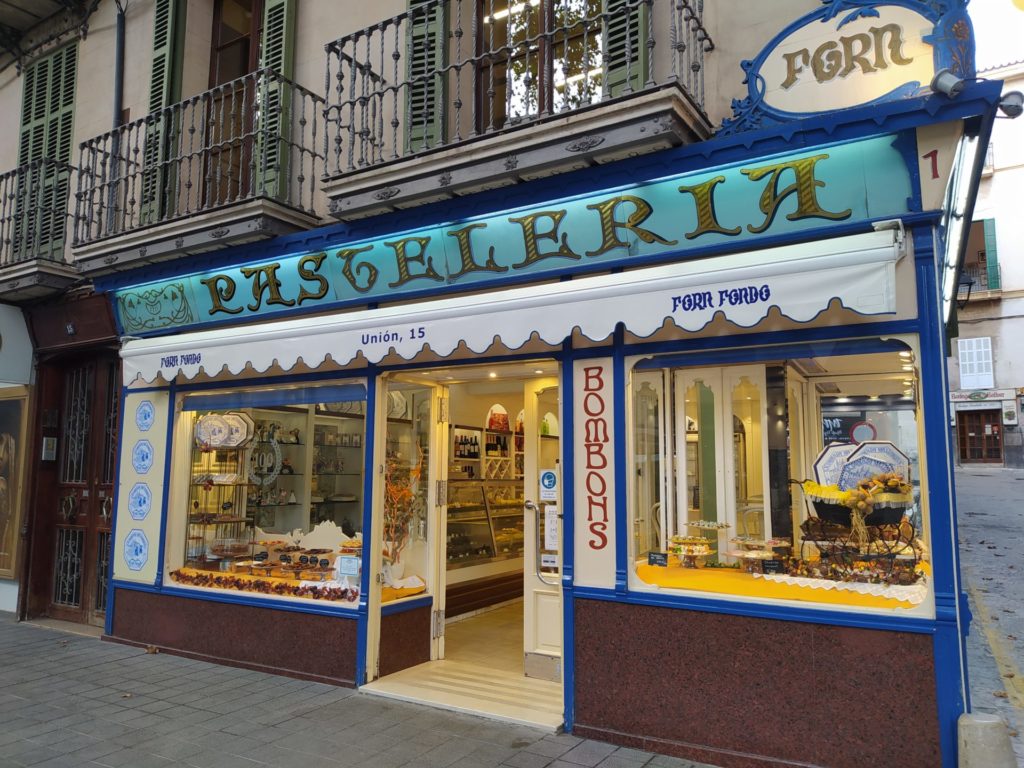 Fornet de la Soca (antiguo Forn des Teatre)
Its architecture is an example of Catalan modernism. The undulating forms and the vegetable and floral motifs welcome a century-old oven famous for its ensaïmadas and cocas de gató.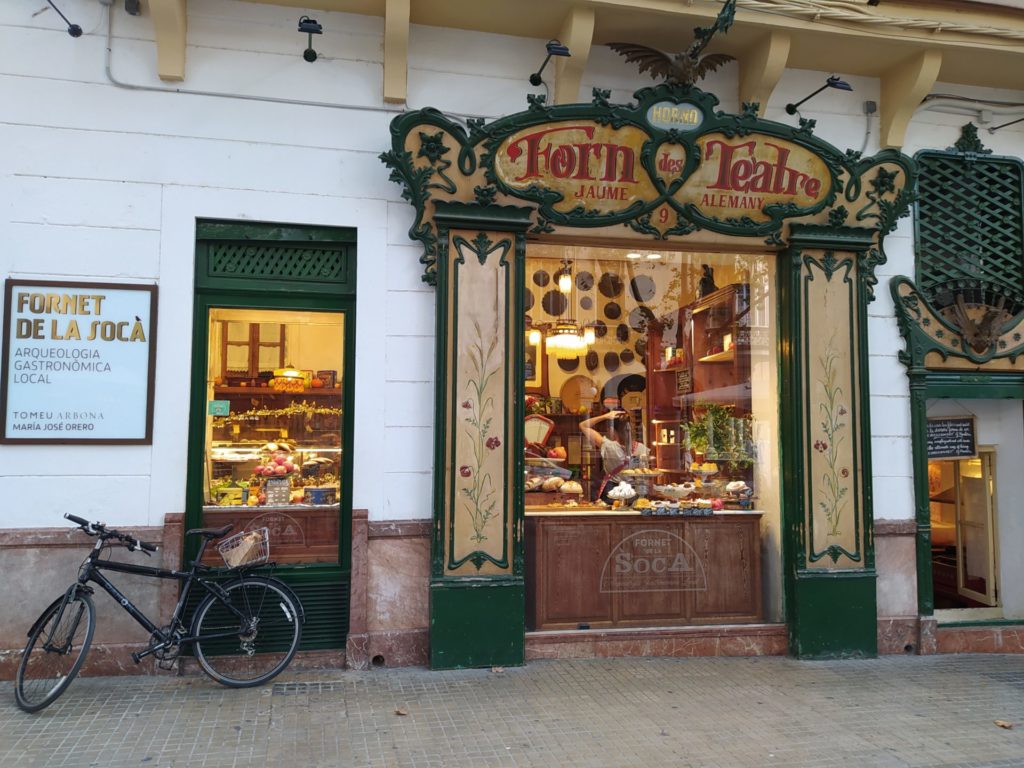 It was founded in 1902 and since then it has served specialities such as potato cake or brown bread, its flagship, without interruption.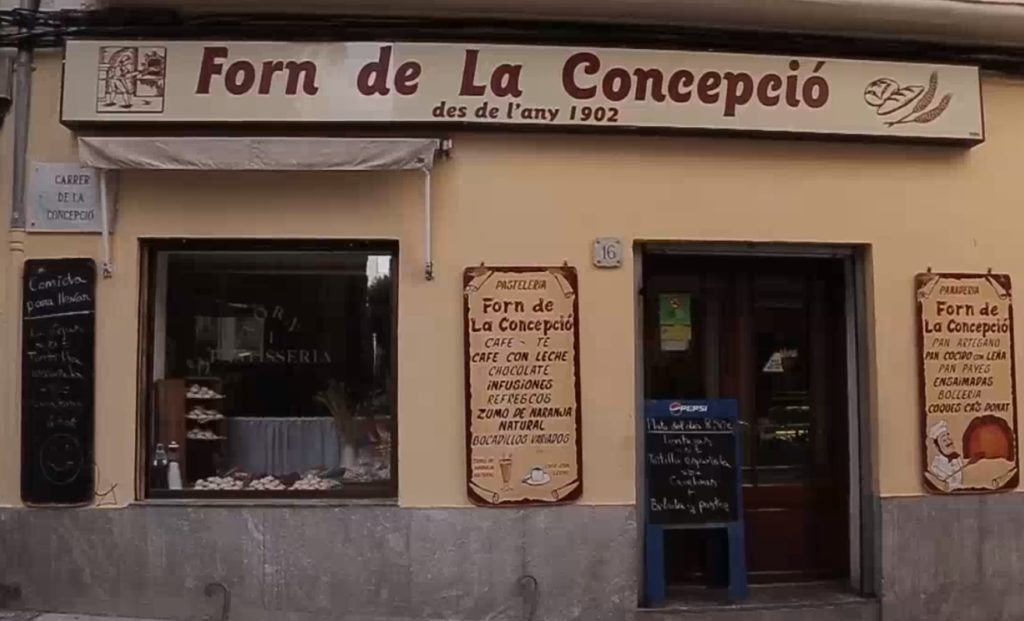 This emblematic coffee shop of the city has been distributing happiness among its customers for more than 300 years. The quality of the almond ice cream that they produce or the famous "quarters" explain the key to their success. Currently, they have three stores.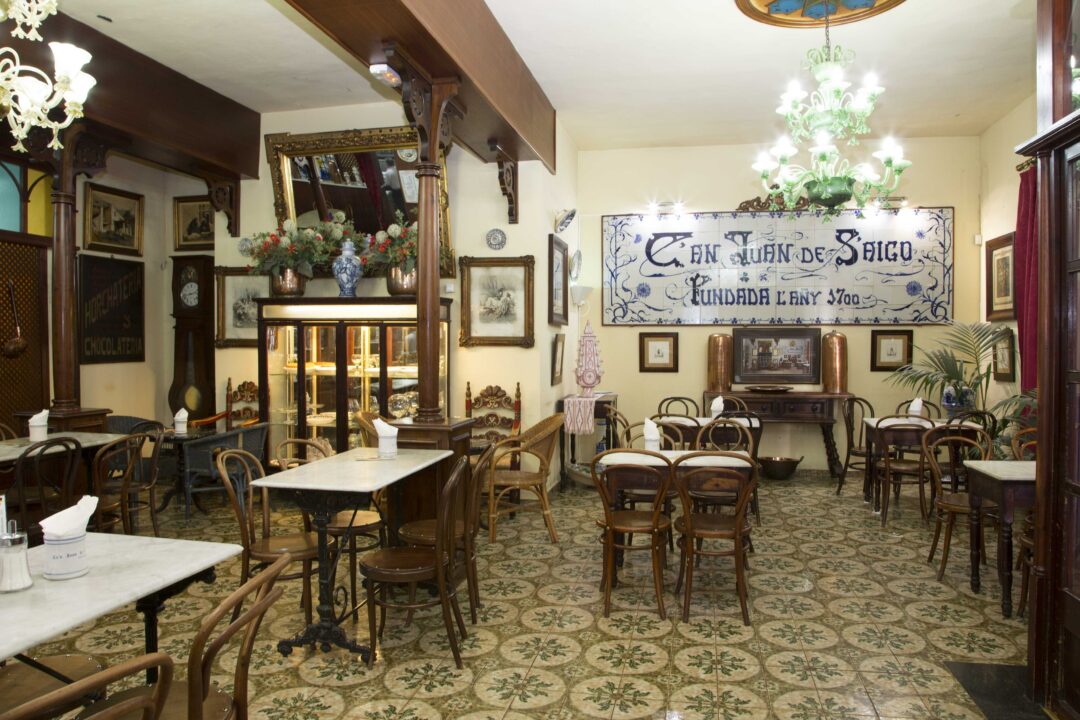 Run by a new generation of confectioners, the San Cristo Oven was founded in 1910 by the Coll family and still preserves its traditional roots and methods. Its ensaimadas are popular both inside and outside the island.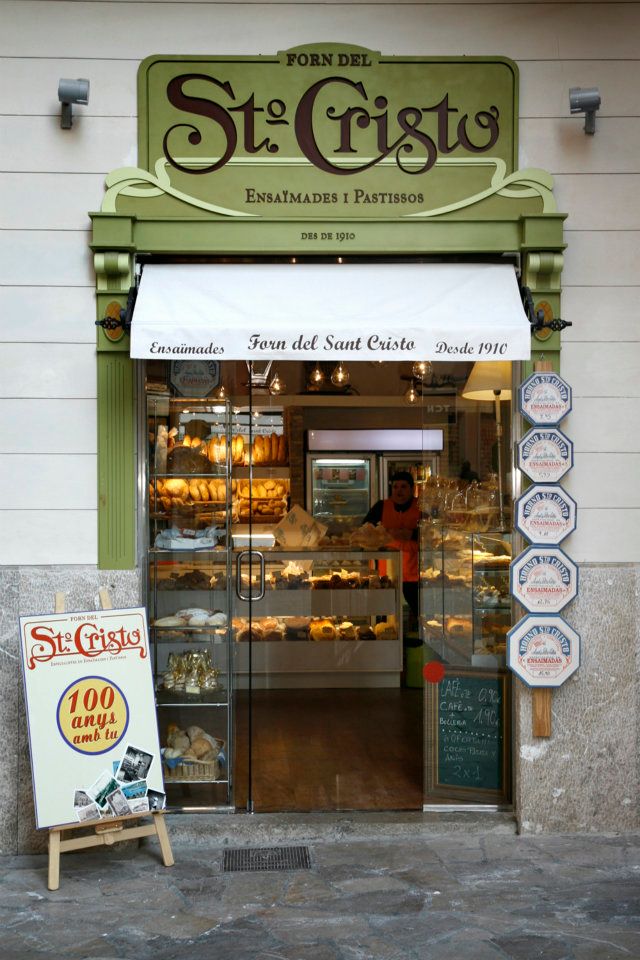 Photo: Facebook Forn de St. Cristo.