The Sustainable Tourism Observatory of Mallorca is about to present itself in Europe. After more than six months of hard work, the project is expected to reach the European institutions this month, according to sources from the Consell, after having been sent for review to the Ministry of Industry, Commerce and Tourism.
This initiative involves two parallel lines of action. On the one hand, the very creation of the Mallorca Sustainable Tourism Observatory. This project is already prepared and in the coming weeks it is expected to go out to public tender for its management. So the company that wins it will be the one who starts the initiative under the direction of the Consell de Mallorca.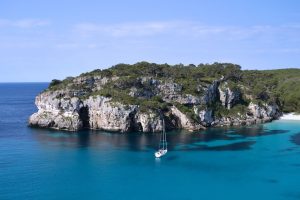 The next step would be to subsequently join the International Network of Sustainable Tourism Observatories, an entity of the World Tourism Organization. The one from Mallorca would thus become the second from Spain to be part of this network. An important milestone to be able to plan actions based on reliable and verified data.
Currently, the network has 30 members from 5 continents: China (9), Greece, Mexico, Brazil, Indonesia (5), Croatia, USA, New Zealand, Italy, Panama, Guatemala, Argentina, Australia, Canada, Portugal ( 3) and, so far, the only one in Spain, in Navarra.
What does the Observatory mean for Mallorca?
The tasks that have been carried out in recent months aim that the management of our first industry is carried out on the study of verified data and in contact with the main international tourism institutions and entities. In addition, it will make possible the creation of a clear profile of Mallorca as a tourist destination, in which tourist flows, the island's economic context and the structural framework of the island are taken into account.
The main work of the Observatory, which already has its own website for the candidacy, will focus on the following issues:
Monitor, on real data, the economic, social and environmental impact of tourism in the destination.
Create new sources of information and analysis that arise from cooperation and mutual exchange of information and experiences.
Generate synergies and cooperative learning for the design of policies and strategies based on the essential criteria of: sustainable development, constant use of technological advances and care of the socio-cultural heritage.