The traditional TaPalma 2021 tapas and cocktails route will be held from November 24 to 28 in different areas of the city with the aim of boosting the restaurant sector that is still affected by the health crisis.
The initiative includes for the fourth consecutive year a contest gastronomical event that will take place at the Palau de Congressos two days before the start of the route.
Renowned chefs and bartenders will be the juries of TaPalma 2021. The competition, divided into three categories – Tapa TaPalma Libre 2021, Tapa Thematic 2021 and TaPalma Cocktail 2021-, awards gold, silver and bronze distinctions.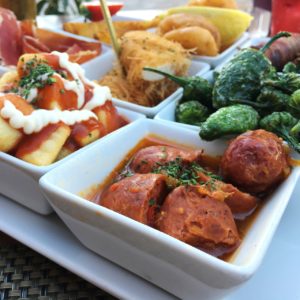 Those bars and restaurants that want to participate, both in the contest and on the route, can now register by filling in the registration form that they will find on the event website until November 10.
TaPalma 2020 winners
Tapa TaPalma Category:
– Gold: Maleva with 'Grilled octopus omelette'. Gabriel Angel Cannon. – Silver: Vervin with 'Mallorcan cake'. Tobías Buergel. – Bronze: Tasca Arrocería El Puente with 'Rustic pasty of fried suckling pig with celery emulsion in the Creole style'. Enrique Erazo.
Thematic Tapa Category:
– Gold: Assaona with 'Assaona tuna tartare'. Gonzalo Chávez. – Silver: La Trastienda with 'Prawn croquette breaded in Quely'. Áxel Buiche. – Bronze: Nola with 'The forbidden seduction'. Nadia Ferres.
TaPalma Cocktail Category:
– Gold: Mahogany with 'Atahualpa'. Damian Gil. – Silver: Emblematic with 'Miquelada'. Reinaldo Vizcaíno. – Bronze: Pachamama Cocktail Bar with 'Mother Earth'. Gianluca Casadei.