Visits to the Misericòrdia cistern will continue until 28th October. After years of restoration work, the Consell de Mallorca has opened this space to the public for the first time on the occasion of the Nit de l'Art de Palma (Night of Art in Palma). The expectation to appreciate it has turned the cistern of the Centre Cultural la Misericòrdia into one of the most visited proposals of the Nit de l'Art (Night of Art). At least, the one that registered the longest queues. A successful start to appreciate this reform after it was found more than 20 years ago.
It is a total of 256 square metres of tank with water, background music and a very respectful lighting that will be available to visit until 28 October. On the opening night, the president of the Government of the Balearic Islands, Marga Prohens, and the president of the Consell de Mallorca, Llorenç Galmés, along with other authorities, received explanations from the architects who have worked on the project over the last few years. Among them are Pedro Bonet, Matías Togores, Catalina Riera and Esteva Torres.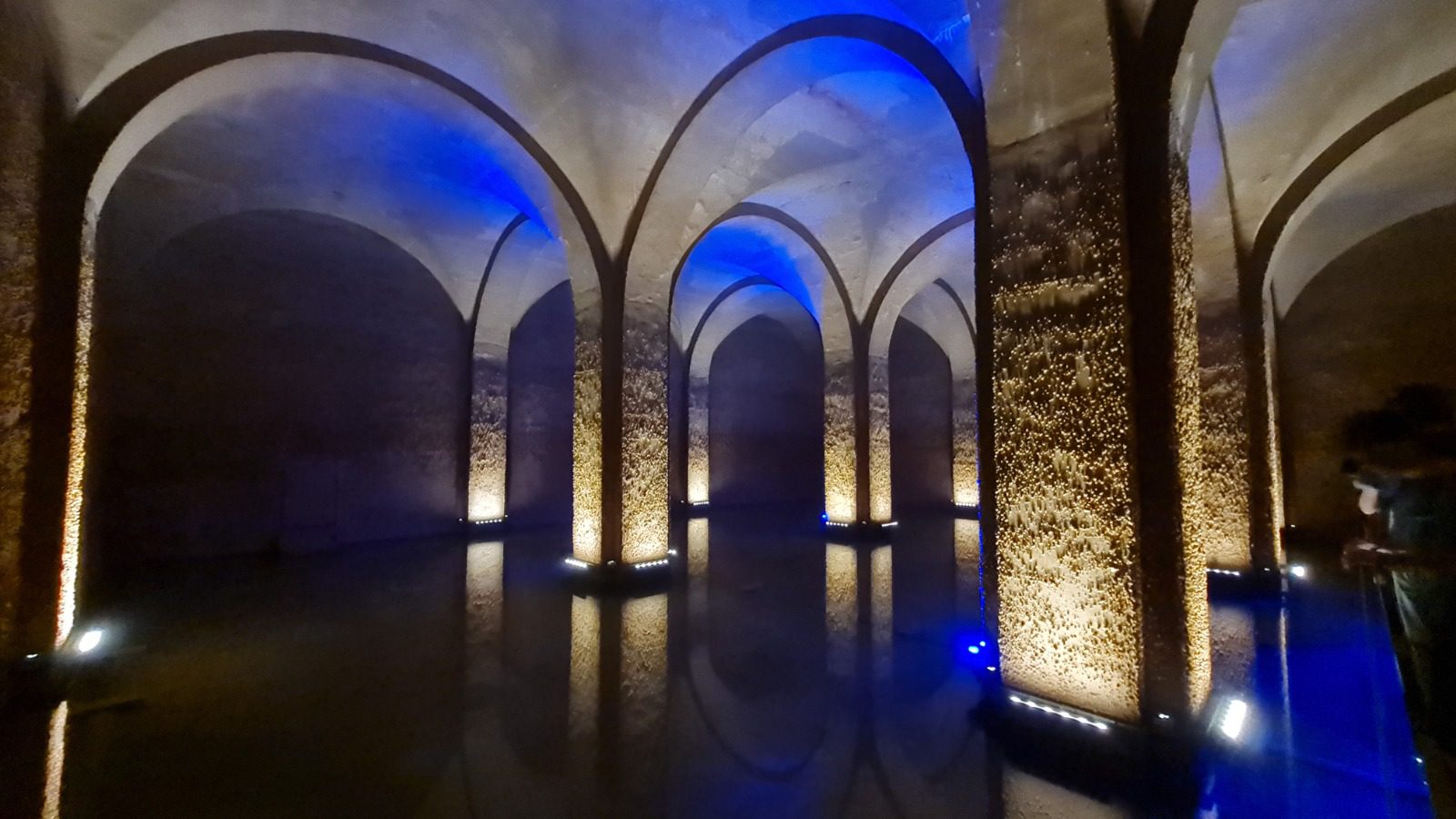 The cistern was discovered under the 'Pati de les Dones'. A surface area of more than 250 square metres and six metres high made of 'marès' columns. To connect it with the rest of the building and provide it with access, which it lacked, a 14-metre long underground gallery has been installed. In addition, next to the entrance to the cistern, the Misericòrdia has also inaugurated three exhibition rooms, which during the Nit de l'Art inaugurated the exhibitions of the CCA Andratx, the BIBI Gallery and Galeria Maior.