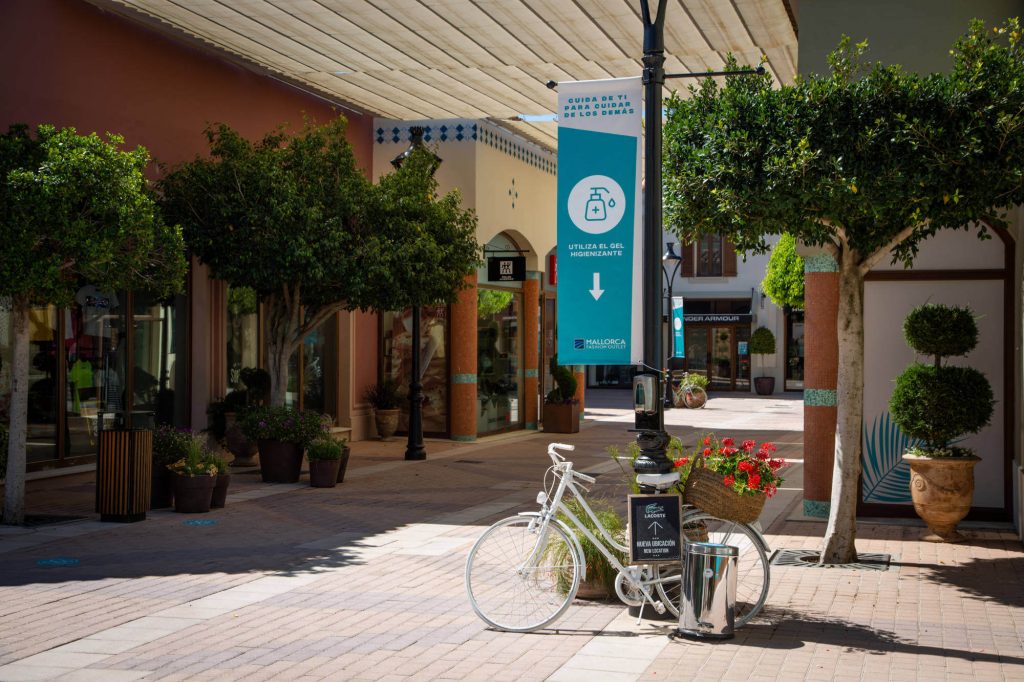 The negotiations of the Social Dialogue in Mallorca have ended up with an agreement that allows great commerce and shopping centers to open on Saturday from next March 13 with a capacity of 30% and with the same hours as to date, a measure that applauds the great trade. "For us it is very good news that they allow us to extend business hours, with which we are very happy. Our center, like the rest of the island's commerce, needs to regain normalcy in order to continue maintaining the level of service to which our visitors are accustomed, and the opening will allow us to take a big step forward ", says Jorge Pérez, Tourism & Marketing Director Spain de Mallorca Fashion Outlet.
From Porto Pi Centro they also value the expansion of the activity very positively. "That means that health data is improving, which is the most important thing," says Macarena Rodríguez, the center's marketing manager. "We are working intensely to continue guaranteeing prevention measures: capacity control, natural ventilation, gel dispensers, CO2 meters, air purifiers, disinfection of handrails of escalators and elevators by UV, cleaning and disinfection protocols, personnel of security and posters recalling the measures, etc. ", he adds.
The reduction of the capacity on Saturday to 30%, when from Monday to Friday it remains at 50%, responds to "an attempt to control that there is not an excessive volume of people inside the shopping center and we respect it," says Pérez. "Undoubtedly, we prefer it to be like that than not being allowed to open," he concluded.
This measure will be accompanied by the reopening of the interior of the bars and restaurants from Monday, March 15 with 30% of the capacity and until 5:00 p.m., which is also "very positive news" for restaurants, he adds. Pérez, as is the fact that the opening has been authorized on Holy Thursday. "Taking into account that we thought that we could not open any day, it is very welcome," concludes Jorge Pérez.