Is Mallorca a safe destination? Ever since the health crisis came into our lives, this has been one of the big questions in the tourism sector. When it comes to the question of whether or not it is safe to travel to Mallorca, the tourism industry is clear: travel to Mallorca is safe. Much effort has been made in this direction since the beginning of the pandemic, with more or less success. But it is clear that the industry's measures are aimed at consolidating its efforts in this position.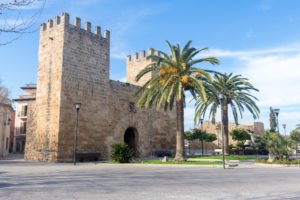 The Consell de Mallorca has recently debated this issue in the Forum 'Safe Tourism in Mallorca'. A day to highlight the idea that it is safe to travel to Mallorca. The President of the Consell, Catalina Cladera, greatly appreciated the responsiveness of the tourism sector and showed how the island and the sector have implemented and will continue to implement safety, information and traceability measures for visitors at this time of pandemic.
Likewise, the island's hospital infrastructure has been valued, an essential value to highlight in the main markets: national, German, British and the Nordic countries.
President Cladera indicated that "the priority now is to continue improving epidemiological data in order to establish safe tourist corridors as soon as possible". For this reason, she said, "we support the Government's claim to carry out homogeneous controls in ports and airports and for mobility throughout Europe so that you can travel safely and thus reactivate the tourism sector in Mallorca and the rest of the islands."
Technology, culture and infrastructure
The debate highlighted the importance of technological solutions to guarantee the safety of rooms, cultural and leisure activities and tourist infrastructures. This is what companies such as Meliá Hotels and Garden Hotels have presented, presenting real cases.
The need for cultural activities and sporting events has also been stressed. And how these can be developed normally by implementing the necessary security protocols. Finally, these months have confirmed the need for alliances within the sector. These will help create better coordination to show that it is safe to travel to Mallorca and thus increase bookings.