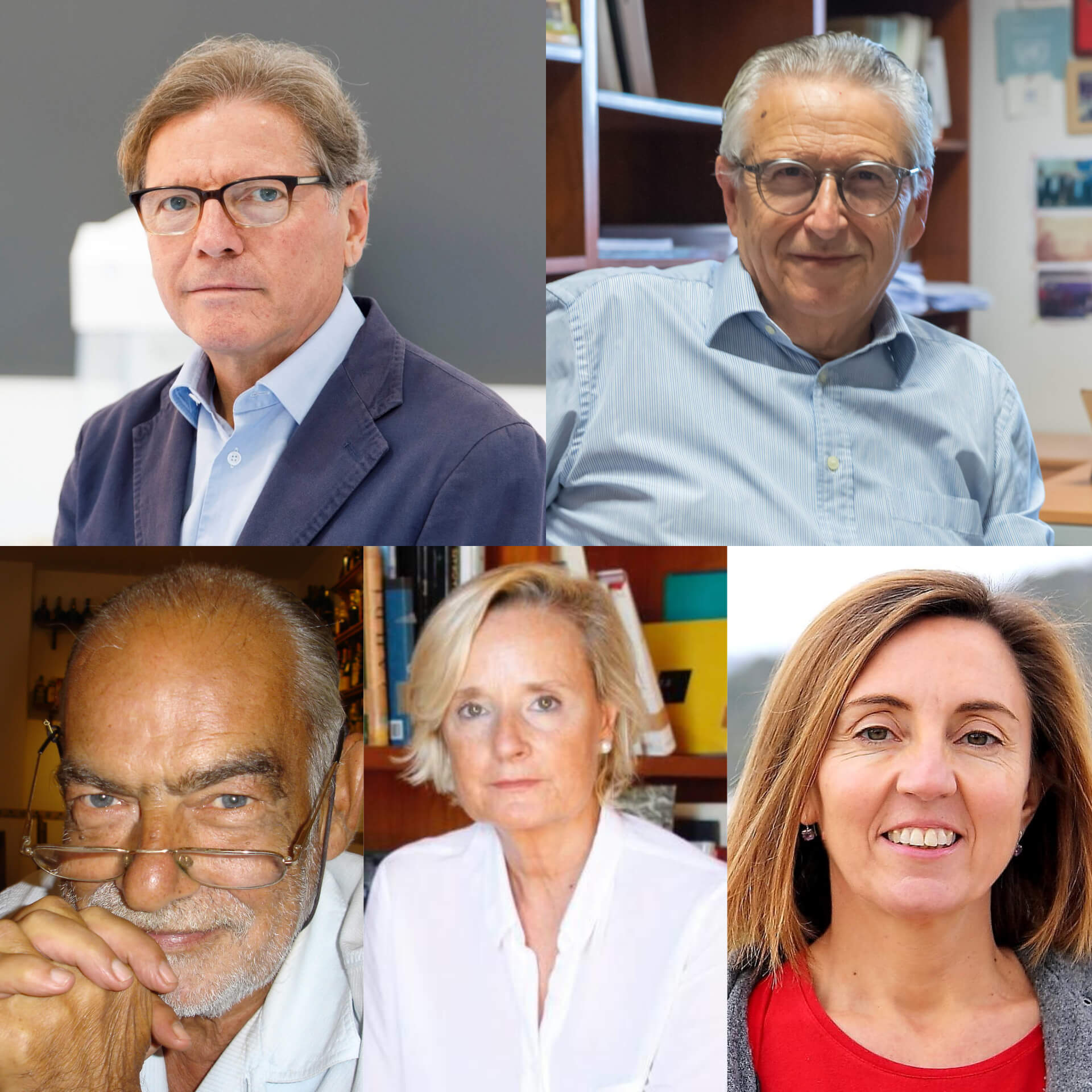 Mallorca Global has asked several experts about the effects of the COVID-19 pandemic. Sebastián Crespí, Margalida Gili, Marta Vall-Llossera, Pere Salvá and Antonio Tarabini analyze different points of view of what we are experiencing from their own experience.
Text: José. E. Iglesias. Palma.
"Health corridors with Europe and tests"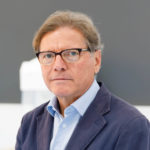 SEBASTIÁN CRESPÍ. Biologist, WHO consultant and infectious disease expert.
Sebastián Crespí collaborated with the WHO in the preparation of health protocols with which to operate with certain security in the tourism sector. According to the infectious disease expert, "these  protocols have proven to be effective" but the gradual recovery of tourism will go through "the realization of health corridors in Europe and the performance of tests at the entrances and exits".
For the Mallorcan scientist, prevention and control measures (frequent hand washing, use of masks and 1.5 meters of distance) "are well established" and, in the social sphere -he says- we must avoid the 3 C: "closed and poorly ventilated spaces, crowded and with many close contacts". All of this "should be combined with effective testing and tracing strategies" and, at the individual level, with responsible behavior: "the bulk of infections, perhaps 80% or more, could be avoided by complying with the basic measures of mask and distance", he points out.
Crespí recalls that the mortality rate of SARS-CoV-2 is much lower than that of other coronaviruses that can cause serious  infections such as SARS, which "began in China in 2002-2003 and lasted about eight months", or MERS, which "was identified in 2021 as the cause of the Middle East respiratory syndrome outbreak". It is "its great transmissibility that has ultimately made it a far greater and unparalleled threat in the last hundred years".
"Scientific psychology is not playing the leading role it should play in reducing viral transmission"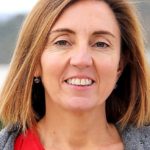 MARGALIDA GILI. Psychology professor at the UIB.
Margalida Gili highlights the importance of human behavior in infections and considers that "psychology should join virology and epidemiology to join forces and use knowledge about changing  attitudes and behaviors to help reduce transmission". So far, she adds, "scientific psychology is not playing the leading role it should play when it comes to contributing to the reduction of viral transmission".
"Fatigue, behavioral tiredness and sometimes reactance and the feeling that it is intended to restrict individual freedom" -maintains Gili- are behavior patterns that can be predicted in the face of the restrictions and uncertainty experienced these months, which "have triggered a psychological discomfort not only derived from the health situation but also from the economic crisis caused by the pandemic", she adds. The feeling of many people about the demand of the situation exceeding their ability to adapt to so many changes is behind the symptoms they have developed.
Whether it becomes chronic or not, "will depend on many individual factors", says the professor. Asked about social tension, Gili maintains that "public reactions to the pandemic are contingent on trust, values, leadership, perceptions of personal and collective efficacy, and social norms. As there are no optimal conditions in this sense, as well as an approximate time limit, the experience of this collective threat can produce negative social consequences in which minority groups take center stage and experience social problems in an antisocial way".
"We need flexible homes that allow us to work, study and live together"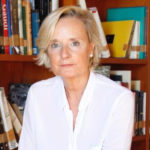 MARTA VALL-LLOSSERA. Dean of the Balearic Islands College of Architects.
Lockdown has forced us to spend much more time in our homes, which has caused us to "pay more attention to the interior spaces we inhabit", says Marta Vall-Llossera. In her opinion, "we need homes distributed in a flexible way that allow us to work, study and live together.
Spaces of an adequate size, well lit, well ventilated, with good thermal insulation and, if possible, with outdoor areas". These needs are also transferable to any type of building and public space: "We must work to create neighborhoods and cities that in an orderly manner and with a global vision based on adequate technical, urban, social, economic and environmental criteria, humanize cities". "We are already talking -she adds- of 15-minute cities that avoid unnecessary travel and have basic services available to everyone".
In order to achieve this, the dean of the Balearic Islands  College of Architects focuses on the need to bet on urban and housing policies that "promote urban rehabilitation, renewal and regeneration incorporating improvements in accessibility, its adaptation to new ways of life, work and leisure, etc." It is also "the time to incorporate new technologies and materials that take into account the building life cycle, the consumption of resources and the circular economy", she concludes. Vall-Llossera refers to two challenges that the Balearic Islands should urgently address: "On the one hand, the lack of affordable housing, and on the other, the need to improve the energy efficiency of the building stock".
"There is a change in residential behaviour"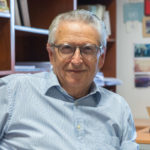 PERE SALVÀ. Human Geography Professor UIB
The density of urban centers, where more than half of the world's population is concentrated, "has had an impact on the speed with which contagions have spread", says Pere Salvà, who regrets that "at the time, when general welfare services became available, they forgot that it was necessary for cities to be airy". Trying to reduce their exposure to infection and in search of an improvement in the quality of life, many citizens "have returned to Spain empty or emptied, with good communications for teleworking and, in the case of Mallorca, with the advantage of that the distances are very short", says the professor.
"COVID is going to give us changes in residential behavior", he persists. "The population movement that took place in the  eighties in Palma towards semi-detached urbanizations (Marratxí, Bahía Grande, Bahía Azul, etc.)" will be repeated and "the more than 50,000 country houses that until now were secondary" will be transformed into the main ones". "This wave of people who are already going to these developments and residential sites -he concludes- will leave flats that will be occupied by others who will come".
Salvà mentions the need to recover "the desire for travelling, which has disappeared. For us it is very important that people  travel again, because if we have to reconvert ourselves…, there is no alternative. It is very difficult to introduce other industries. What we have todo is to control tourism in order to avoid environmental impacts".
"The deficits force to correct the regional financing"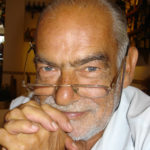 ANTONI TARABINI. Sociologist
Antoni Tarabini believes that the management and coordination of the pandemic "has caused real confusion and inefficiency", a situation that has been aggravated by the "hypertension that dominates  our public institutions". Very often -he stresses- "technical proposals are mixed with partisan proposals creating real dysfunctions".
What the Mallorcan sociologist is clear about is that "our infrastructures, equipment and Public Health services have been insufficient. The population registered is 1,210,750, and according to the INE, the Balearic population will grow eight times more than the Spanish average in fifteen years. The same can be said for other basic public services such as education. Such deficits must be covered from an in-depth review of the current Regional Financing Regime that seriously harms our Community".
Tarabini warns that one should not make the mistake of trusting that with the distribution of the vaccine the virus will be defeated and we will be able to recover our tourist activity: "The vaccine will be able to reactivate the market, although with more demanding parameters. Changes are necessary in our tourism products; obsolete tourist areas, complementary offer (from restaurants to tourist trade through recreational activities, sports…)".