El prestigioso diario británico The Sun ha elegido Palma como uno de los 21 destinos city break para 2021. La capital mallorquina, junto con Madrid, es la única ciudad española que aparece en el listado publicado por este medio de comunicación.
La regidora de Turismo, Sanidad y Consumo del Ayuntamiento de Palma, Elena Navarro, ha destacado en un comunicado la creciente repercusión mediática que tiene la ciudad de Palma en Inglaterra y ha señalado que "artículos de este tipo, no sólo reconocen y valoran la imagen más moderna y cosmopolita de Palma como destino urbano, sino que también genera un impacto muy positivo en los viajes a la ciudad".
Asimismo Navarro ha valorado  muy positivamente este reconocimiento: "es una excelente noticia para nuestra ciudad y, sin ninguna duda, llega en un buen momento que nos alegra muchísimo y nos da optimismo".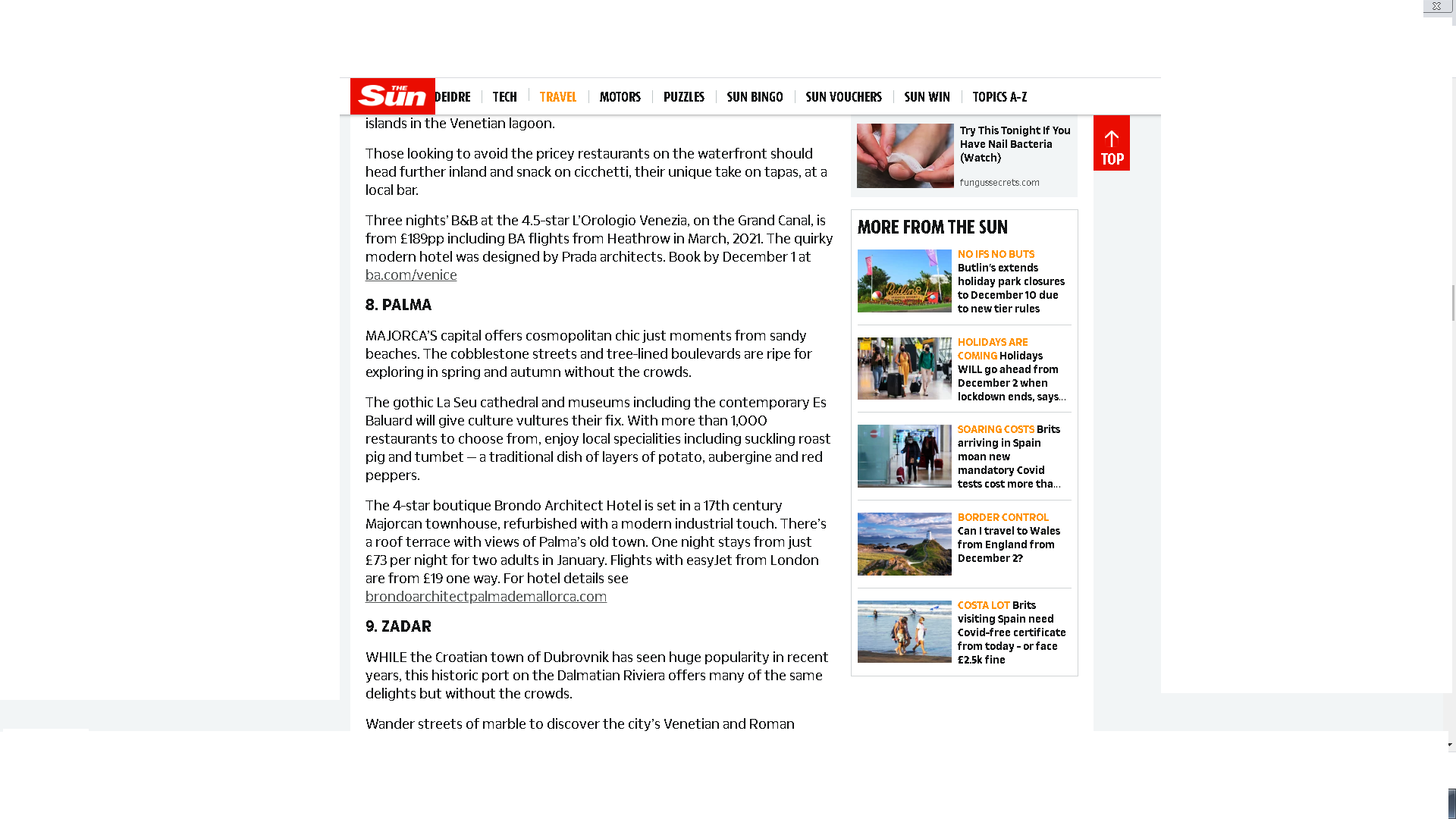 La información publicada en The Sun es fruto del trabajo que realiza la Fundació Turisme Palma 365 en el mercado británico en materia de comunicación y relaciones públicas, con el objetivo de posicionar nuestra ciudad como destino urbano durante todos los meses del año. En esta misma línea, cabe recordar que la Fundació Turisme trabaja con las agencias de medios de los tres principales mercados emisores: Alemania, España y Reino Unido.
Desde Mallorca Caprice felicitamos este reconocimiento.