The third generation of Can Joan de s'Aigo's owners are committed to tradition as a sign of identity for the survival of their three cafes in Palma.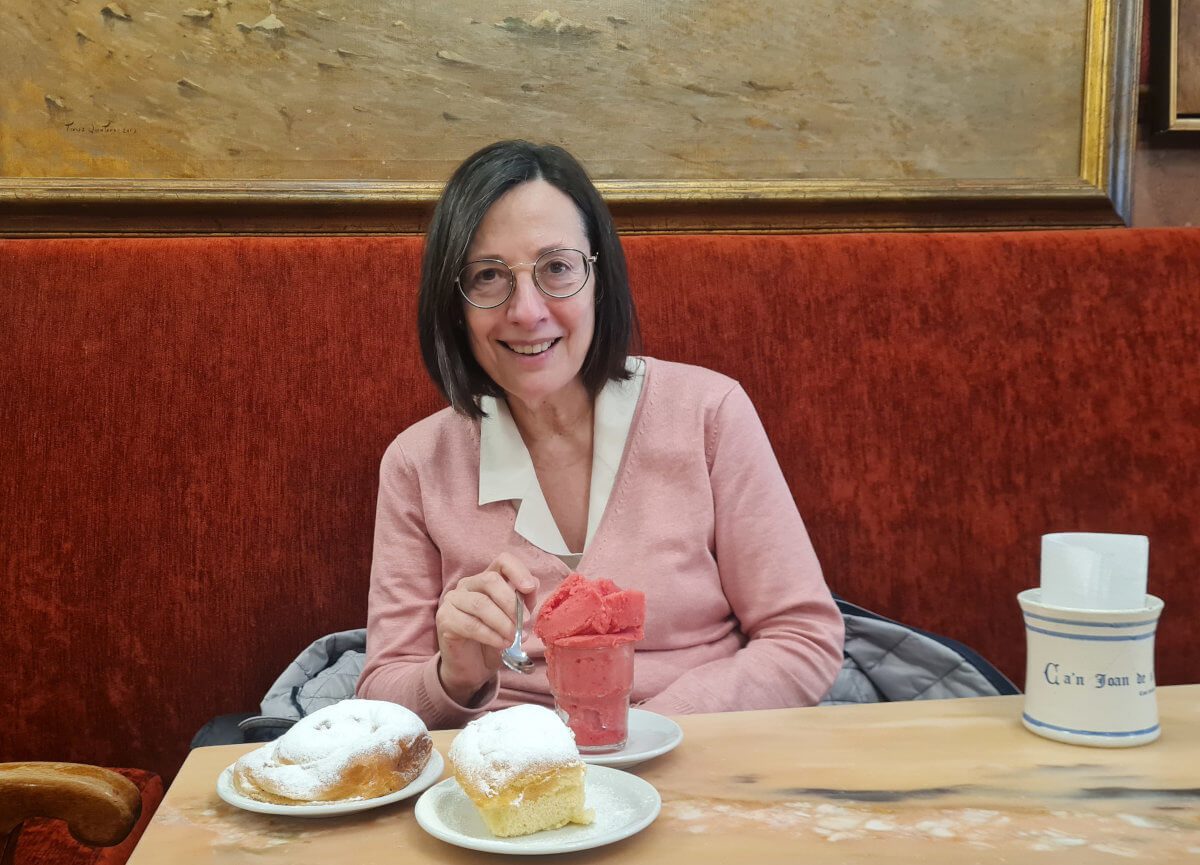 In 1700 there were no social media, guides or influencers to recommend plans or places to visit in Mallorca. However, since that year Can Joan de s'Aigo began to build a reputation in the day-to-day life of the island by collecting snow from the "cases de neu", taking it down to the city and mixing it with fruit. Its ensaimadas, 'cuartos' and ice creams are today a symbol of identity that survives in a Palma in constant transformation. The business is run by the third generation, made up of ten family members, to whom Leonor Vich Martorell gives voice.
"When I was a child, having a chocolate with ensaimada after listening to the Sibyl was something exceptional that was part of the Mallorcan tradition. I remember how a lady used to spend the whole night preparing chocolate", recalls Leonor, who "did not imagine that one day we would be the ones to take the reins. I thought it was something the elders took care of and it seemed like an established order that would last forever".
All ten agree "on the basic ideas we want for the business: quality, service and following a tradition. It's in our DNA", she explains. In fact, the Can Sanç premises, "the mother house", still has the old furniture and the 19th century sign, which "has a thousand spelling mistakes, but it's history; Catalan grammar was not yet standardised".
An open house
Leonor is grateful that the customers, "the best thing we have", agree with their understanding of what Can Joan de s'Aigo is: "They thank us for our tradition and our own identity. Our grandfather used to say that the best customer is a child who comes in to ask for a glass of water, something that reflects our philosophy of a house that is open to everyone. We want to be part of Mallorcan society".
Depending on the time of the year and the location of the three cafes, the customer profile changes. "In winter, they come to Can Sanç street in search of typical corners. In August, many people from mainland Spain come to see friends and family; it is the month of ensaimadas to take away. And at Christmas, more Mallorcans. The 90-year-olds tell you that they celebrated their first communion here or that they came here as children with their grandfather. But the new generations also visit us, which gives you the idea that this will continue".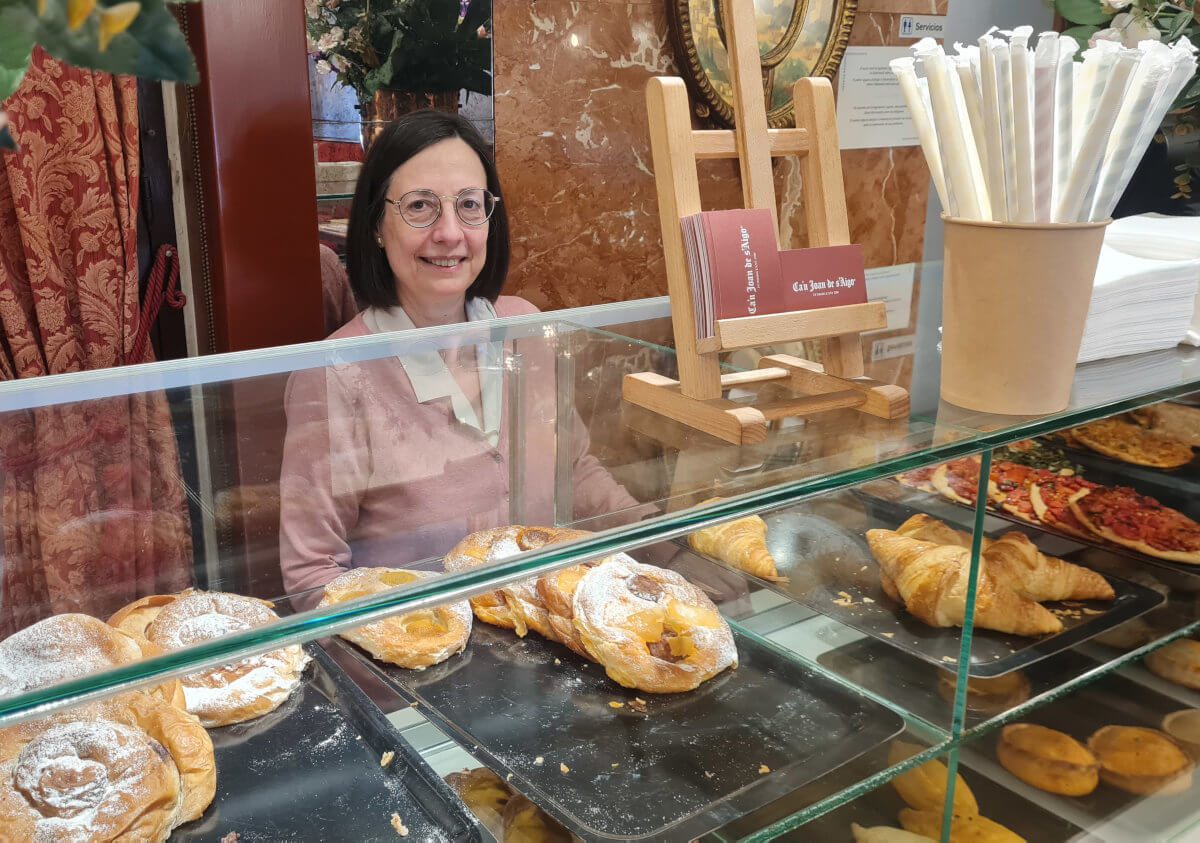 If the pandemic, "the hardest moment in our history", could not stop them, it seems that nothing can make these emblematic establishments disappear: "We have never been tempted to sell the business, it is sad to see how others that have been here for a long time are disappearing", regrets Leonor.
There are also no plans to open new branches – "although we don't rule it out" – or to introduce new products; the last ones were cava ice cream, coffee ice cream or Mallorcan savoury pastries. "We walk on eggshells and if we do something, it has to be original, very good and in line with everything we do".
The secret of their ensaimadas and their 'cuartos'? "There is nothing more than daily work and trying to ensure that the quality is the same every day. Today we have machines that help us a lot, but we are still artisans and we take care that the ingredients are always just right".
💡 Report included in the magazine Mallorca Global Mag, spring – summer edition 2023. Find out more here.