The Free cinema on the beaches of Mallorca initiative will once again offer this free activity in 2023. Specifically, the organisers of the Cinema Lliure a la Platja project have announced that Palma and Pollença will be offering free film screenings on the beaches this summer. This will be the 12th edition of the cycle, and in Mallorca it will take place from the 30th of June to the 4th of July 2023. Although the programme has yet to be confirmed, the summer nights will feature quality films, free of charge, on the following beaches:
Free Cinema on the Beaches Programme 2023 – Mallorca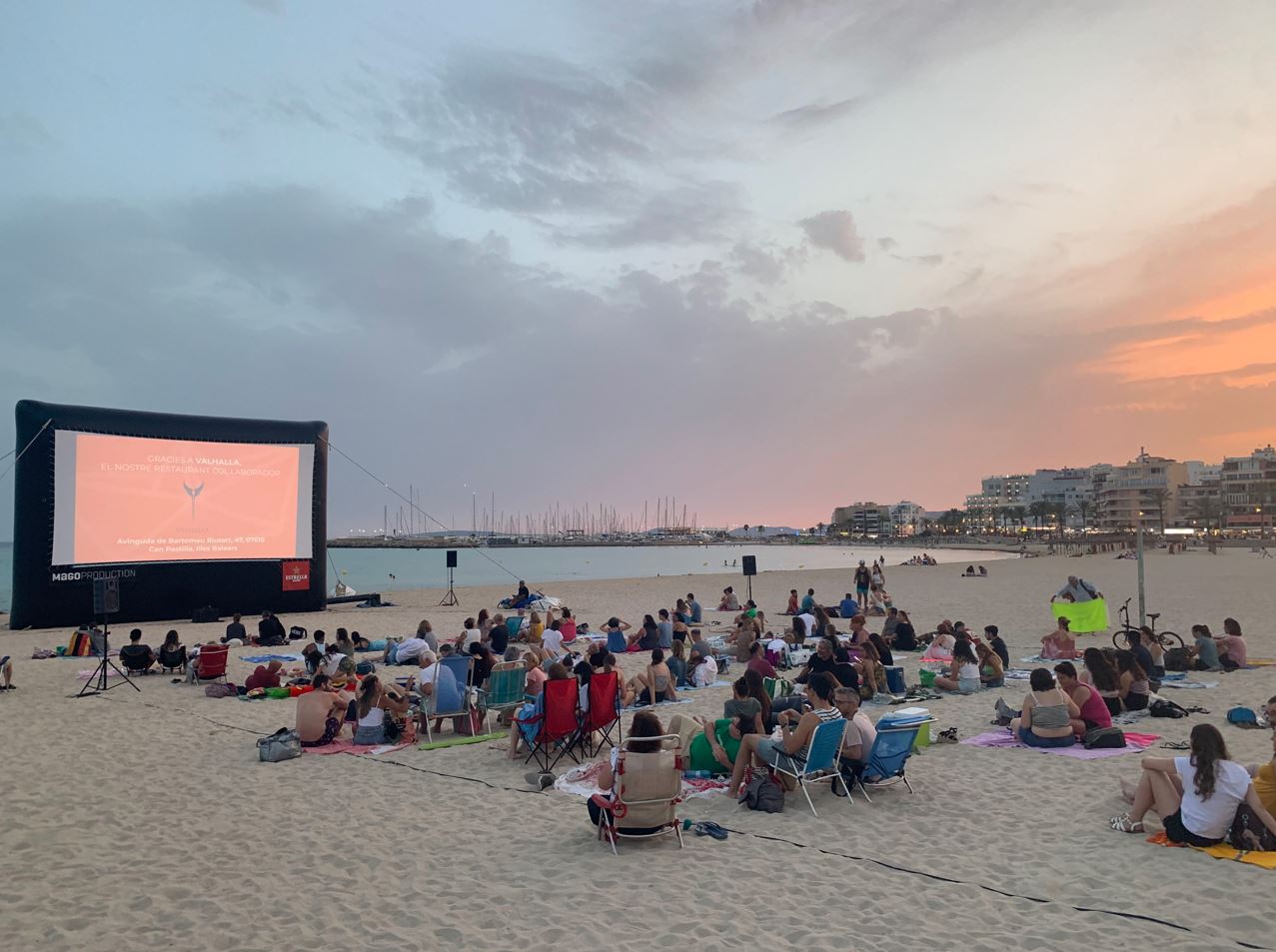 30th June: Can Pere Antoni beach, Palma.
1st July: Can Pastilla beach, Palma.
2nd July: Ses Fontanelles beach, Palma.
3rd and 4th July: Tamarells beach, Pollença.
The municipality of Andratx, which last year did have free film screenings on the beaches, thus disappears from the programme.
Cinema Lliure a la Platja
Cinema Lliure a la Platja has been programming films for all audiences for twelve years. When selecting the titles, they take into account that there is a family session so that children can attend. In addition, and with the aim of supporting new filmmakers, a short film is screened before each film. In this way, they show pieces from the Filmets festival, with professional short films produced in the Balearic Islands, as well as from the New Talent call open to film students.